REPRODUCTION 855 WHEEL HORSE 11 PC. DECAL KIT
INCLUDES ALL DECALS SHOWN. THE DASH DECAL IS THE NEW 3 PC EASIER TO APPLY DECAL SET.
New easier dash restoration kit. This ends the fight with that troublesome rib at the bend.
Kit includes three separate decals to apply over your painted or powder coated plate.
Step 1. Prepare your metal dash and powder coat or paint the entire dash plate with whatever color you prefer
I chose to try a new chrome powder and I think it looks awesome.
I happen to think you could do a silver paint or white or maybe even linen beige
any of those would look great.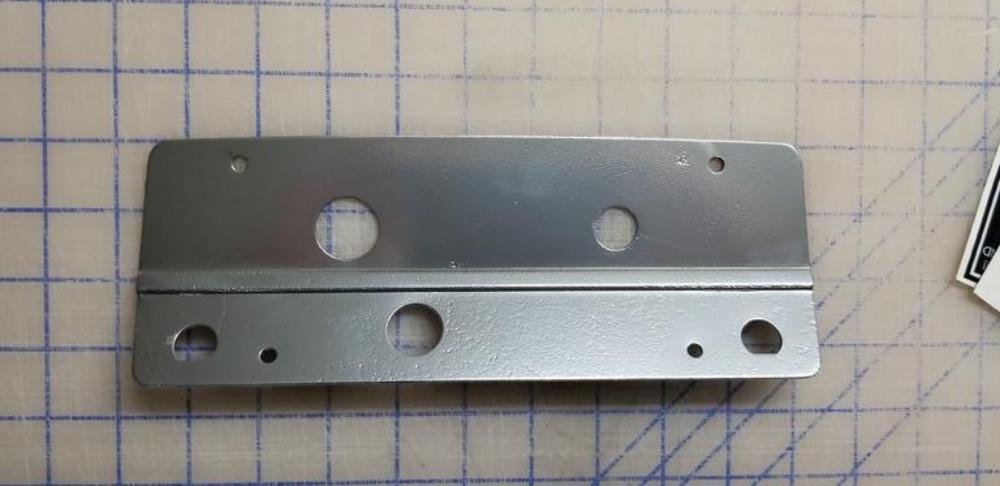 Step 2. Get out your decals. the red die cut vinyl (Wheel Horse) decal and apply on the top of your dash.
the black letters for the rib are printed on a clear adhesive vinyl which is almost invisible on the chrome powder.
It is long, skinny and thin but really pretty easy to lay down on the rib. I found it easier to line up the word ignition
centered under the hole for the ignition switch off course. then the throttle lettering will be positioned correctly
when laid down. then just work your way back to the left till it is all applied. You should have about a 1/16th left
hanging over each end of the rib which you trim off with your exacto knife.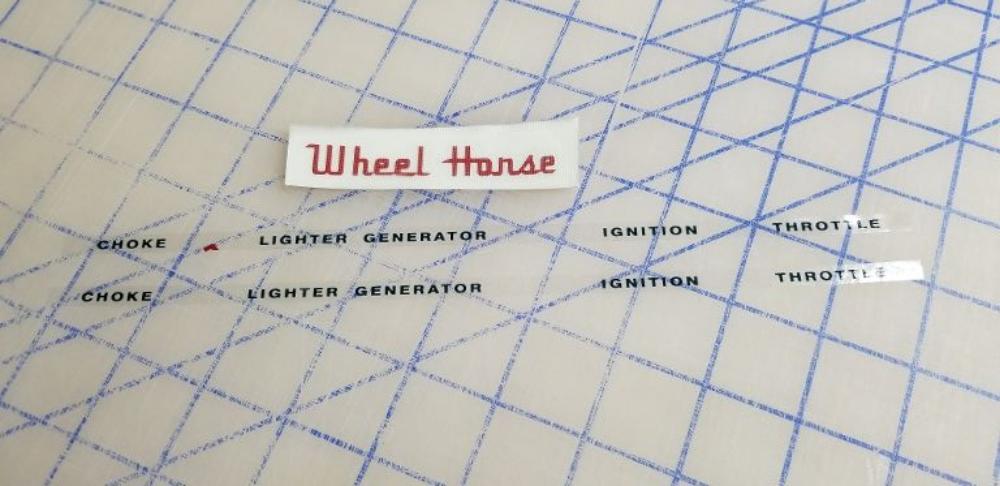 Step 3. Remove your black and brushed chrome decal for the bottom of the dash plate from it's backing paper.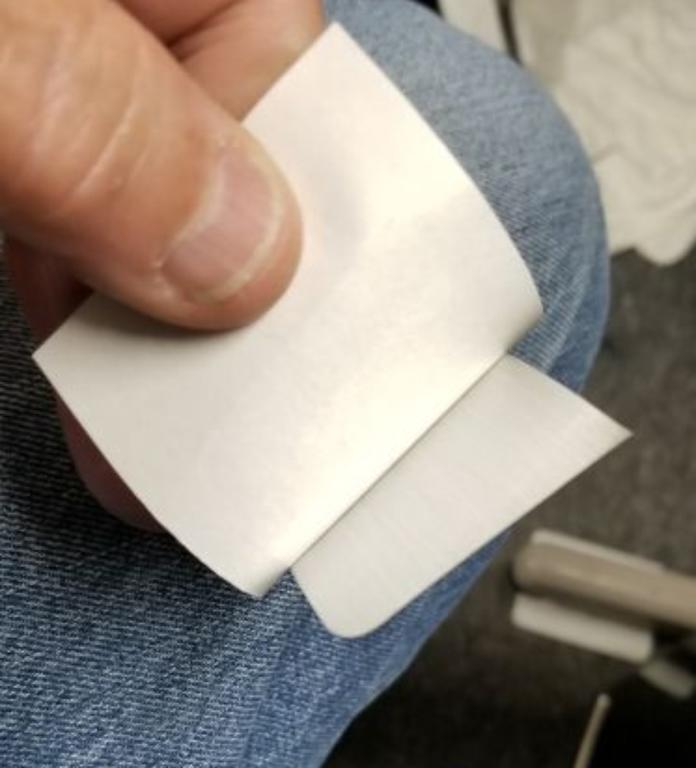 step 4. Position it up against the bottom of the rib with the lock arrow centered over the throttle hole.
If it is lined up close to center you will have about 1/16" of decal hanging over the left, right, and
bottom. IT should look like the following image when you turn it over to trim.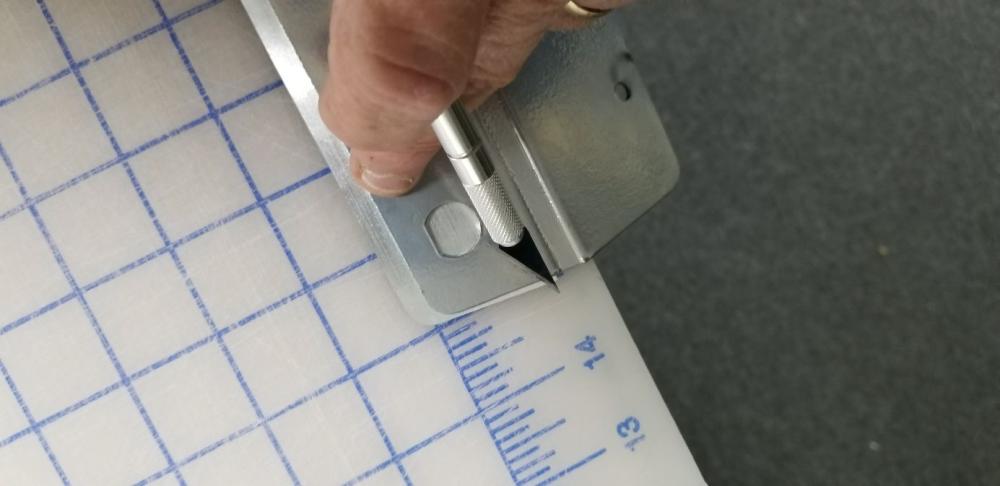 step 5. turn your plate over and lay the bottom flat against your table (preferably a cutting mat).
Trim all excess decal from your plate. then turn it back over and trim out all the holes .
Much easier to install and you do not have to fight the rib trying to make the
vinyl stay down in the creases.